On July 26, 2017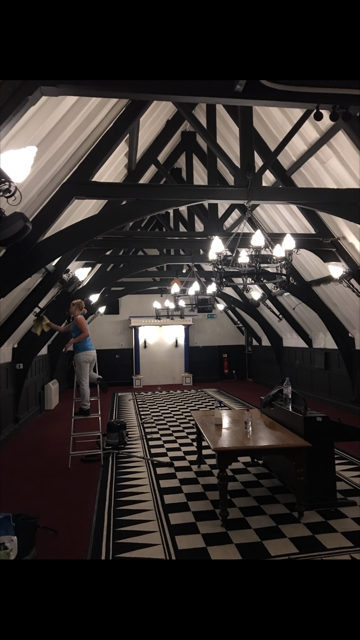 The Orsett Masonic Hall is getting a makeover and we have been chosen for the job!
At the beginning of the week we dusted and decobwebbed the hall which, as you can see from the pictures, posed a bit of a height challenge but we had just enough extensions for the hoover to avoid using the big ol' ladders!!
The paint job commenced today which is a MAMMOTH task with all the beams and the cupboards and stairs but we have every faith in Rhys to complete this job on time and to an exeptional standard….WATCH THIS SPACE!!!