On August 25, 2017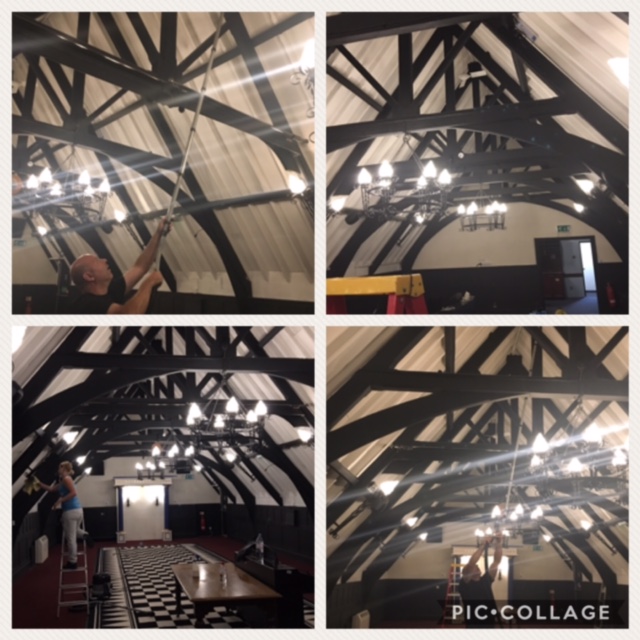 Our lastest project was to clean and repaint the Masonic Hall in Orsett.
As you can see from the pictures there was a lot of ground to cover with all the beams and chandeliers and the VERY high ceiling!
But with long ladders and extended hoover poles we managed to get the Hall dust and cobweb free ready for our painters to do their thing…
And what a THING they did! We are all amazed at how stunning the Hall looks now its been freshened up.
They were so happy with the end result and thanked our painters for the efficient, speedy job they did and how they thoroughly cleaned up after themselves.
Another job well done by Gidea Park Property Maintenance!